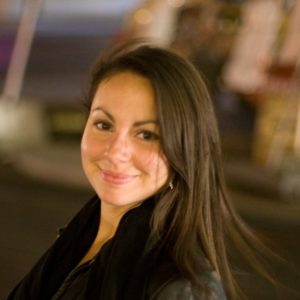 Lisa Trujillo is a Lead Product Security Owner/Engineer and Privacy Consultant for HERE Technologies. She has an extensive background working for creative innovations agencies and within the civil and digital rights fields as a technologist, engineer, researcher, lecturer and co-founder.
She is passionate and knowledgeable about the potential of decentralised and distributed technologies and her thematic focus areas include: data protection and security implementation, change management and emerging technologies.
She has been an active Berlin tech scene community member as a lead co-organizer of Women Techmakers Berlin, co-host and supporter of Women in Blockchain Berlin, and as a cyber safety and teaching coach at the ReDI School of Digital Integration. In addition, she is a consortium member co-authoring DIN SPEC 4997: Privacy by Blockchain Design: A standardised model for processing personal data using blockchain technology (scheduled for release in Dec 2019 / Jan 2020).