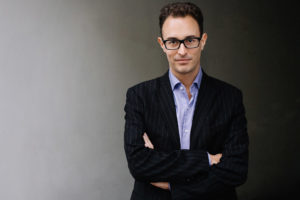 Silvan Jongerius, Managing Partner at TechGDPR. President at BerChain e.V.
Silvan Jongerius is the Managing Partner of TechGDPR (techgdpr.com), a boutique consultancy for Data Protection and Privacy in tech-centric environments, such as Blockchain, AI and IoT. He has led data protection and security efforts since 2012, has spend over 12 years in senior technology leadership, general management and innovation for large technology educators, and has focussed on Blockchain projects during the last years. He holds certifications from the Columbia Business School in Digital Strategies for Business, from the IAPP as Certified Information Privacy Professional (Europe/GDPR) and is TÜV certified Data Protection Officer (Datenschutzbeauftragter). Silvan is the initiator and co-chair of the privacy working group at INATBA (inatba.org). He is a regular speaker and educator in GDPR, blockchain, innovation and technology and is mentor or advisor for a number of technology, innovation and blockchain projects. Silvan is also the President and Founder of BerChain (berchain.com), a non-profit with the mission to connect and promote the blockchain ecosystem of Berlin.
A GDPR Code of Conduct for Blockchain?
Silvan Jongerius has been exploring the 'Code of Conduct' instrument of the GDPR and which issues it could resolve for the use of Blockchain & DLT. As Managing Partner of TechGDPR and co-chair of the INATBA Privacy Working Group, he is currently conducting a feasibility study and having early conversations with stakeholders from the regulators, industries, and possible proposing and monitoring bodies. In this session he will present his findings and solicit feedback from the audience on the usage of this particular instrument to clarify the situation of Blockchain technologies under the GDPR.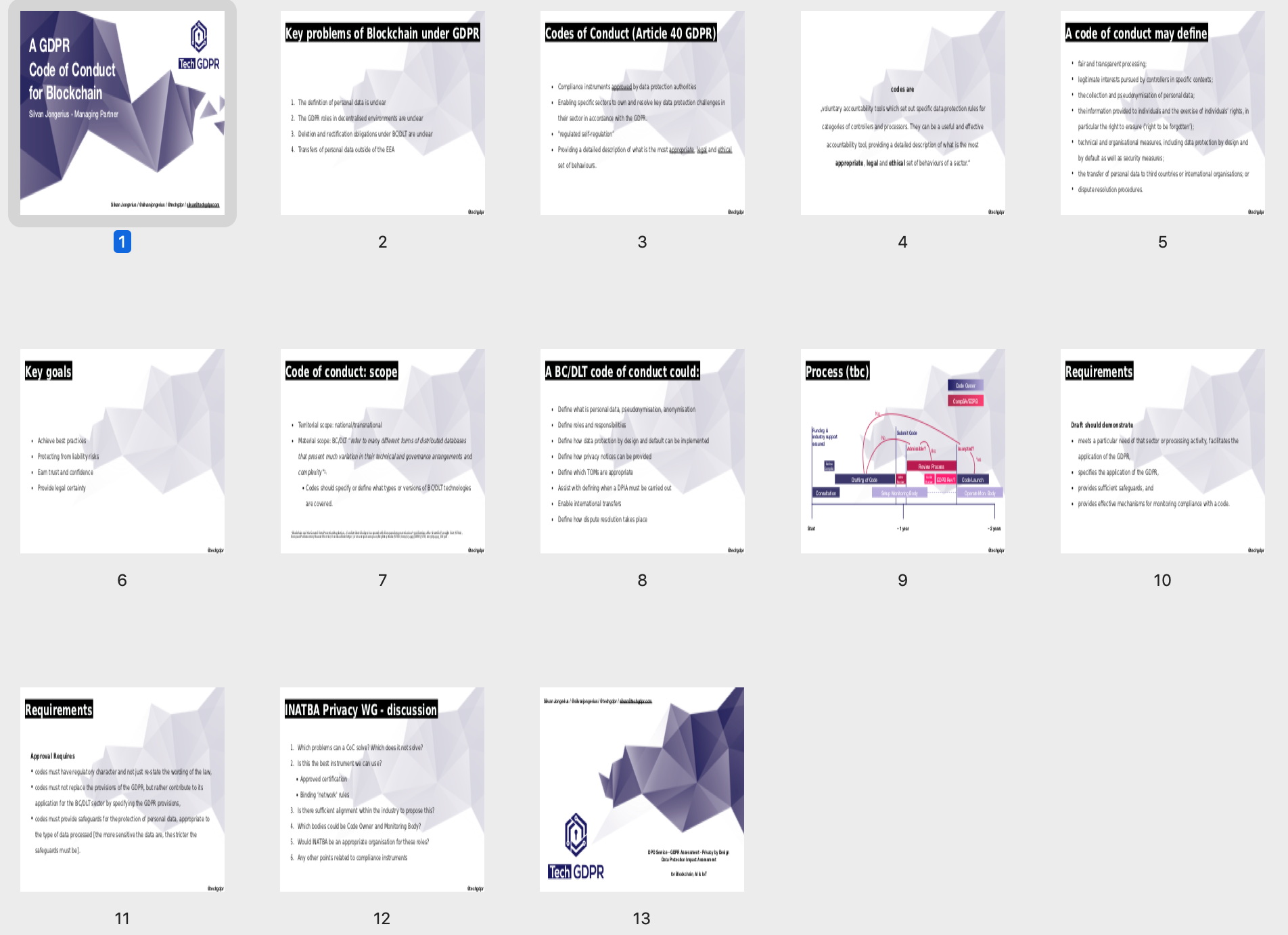 November 26th, Blockchain & GDPR – Friends or Foes? 7pm to 9pm