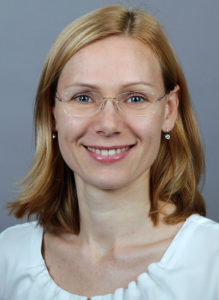 Sarah Basic is desk officer at the Federal Ministry for Economic Affairs and Energy in the division for "Strategy Artificial Intelligence, Data Economy and Blockchain". Since 2018 she has been working in the area of blockchain. She started in the Ministry in the division for Health Care Industry in 2015. Before, she had been working for four years with the management consultancy Oliver Wyman.
Keynote: Blockchain Strategy of the German federal government
The German government published on 18th September 2019 an encompassing national Blockchain strategy. The main elements of the strategy will be presented in this keynote. The next steps in implementing the strategy will be outlined. Further, a couple of the 44 measures will be presented in detail.
Conference on Blockchain & GDPR, Berlin, November 26th, 2019, 9:30am – 6:00pm